This reference list is provided to you as a courtesy service. The intent is to offer useful books of interest. They are NOT intended to serve as, or take the place of necessary counseling. It is the sole responsibility of the reader to exercise due diligence in understanding and appropriately applying what is read, no matter the source. The list is not exhaustive. Feel free to check back regularly as we attempt to update the list.
If you read or discover something about yourself or your situation that creates unanswered questions or concerns, please call us for an appointment at 817.812.3021.
We offer help for today – to create hope for tomorrow!
Photo of Grand Canon taken by Dan Graham, Homestead Counseling Services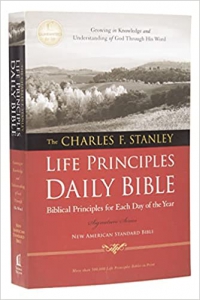 Charles F. Stanley Life Principles Daily Bible
by Charles Stanley
The Life Principles Daily Bible is arranged in 365 portions, each including devotional insights derived from Dr. Stanley's Life Principles Bible. The full text of the Bible is broken into daily readings so you can read the Bible in a year. The daily 15-minute readings consist of a passage from the Old Testament, readings from Psalms and Proverbs, and a New Testament passage. Notes from Dr. Stanley shed additional light on each day's readings, and articles apply the Scriptures to our daily lives. This daily Bible is designed to bring more focus and depth to the time spent in God's Word.
---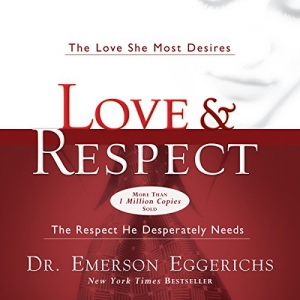 Love & Respect
by Eggerichs, Emerson
Discover the single greatest secret to a successful marriage! Touted as a classic among marriage books, Love & Respect reveals why spouses react negatively to each other and how they can deal with conflict quickly, easily and biblically. Client recommended.
---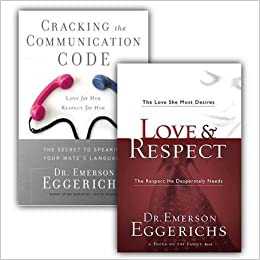 Cracking The Communication Code
by Emerson Eggerichs
Decipher what you and your spouse are really saying to each other with this value-priced duo of bestsellers. Eggerichs draws on Ephesians 5:33 to help you build Love and Respect in your marriage. Then he addresses Cracking the Communication Code, so you can learn how to understand---and speak---each other's distinctly different language.
---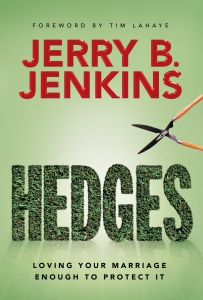 Hedges: Loving Your Marriage Enough to Protect It
By Jerry B. Jenkins
The advice from best-selling author Jerry B. Jenkins is this: plant preventative hedges around your marriage. These hedges are practical ways to avoid compromising situations and giving temptation a foothold in your life. Jenkins's real-life stories of how temptation can slip in undetected and, in a dizzying whirl of deception and betrayal, cause a marriage to crumble are a wake-up call for all married couples. He openly shares insights from his own marriage as well as the hedges he has been using for years. In this newly revised and updated edition with a DVD message from the author and a new study guide for group and personal use, Hedges is more helpful than ever. Recommended by Dan Graham, Director of Clinical Care.
---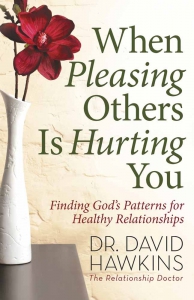 When Pleasing Others is Hurting You
by Dr. David Hawkins
You want to do the right thing—to take care of your family, to be a good employee, to "be there" for your friends. And you're good at it. Everyone knows they can depend on you—so they do. But are you really doing what's best for them? And what about you—are you growing? Are you happy and relaxed? Are you excited about your gifts and your calling, or do you sometimes think, "I don't even know what I want anymore." Find out why you have trouble saying no. Learn why you feel accepted only when you are producing. And finally experience the deep joy and peace that come with serving other people out of your abundance, not out of your need.
---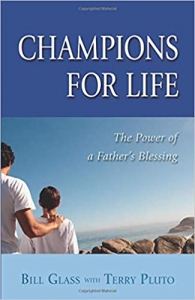 Champions For Life: The Power of a Father's Blessing
by Bill Glass
Retired NFL player, founder of Champions for Life and one of the most respected ministers in the country, shares his story. "I believe Champions for Life is doing very effective work bringing the Good News of Jesus Christ to many lost men and women throughout America." - Billy Graham
---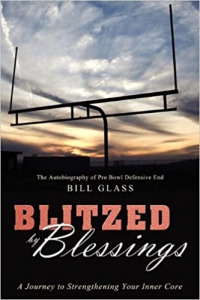 Blitzed by Blessing: A Journey to Strengthening Your Inner Core
by Bill Glass
As a former professional defensive end in the NFL, turned evangelist, Bill Glass has truly been Blitzed by Blessings. Glass shares just how fruitful and enjoyable life can be once you find faith in the Lord. Acting as a "how-to" guide, this autobiography provides insights and advice on how best to tackle the challenges that are faced every day, and come out on top! Bill has gained a unique perspective through his life experiences as an NFL hero and through his many ministry outreach projects.
---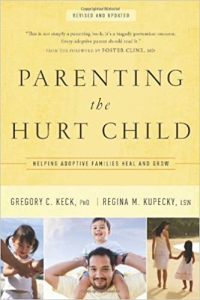 Parenting the Hurt Child: Helping Adoptive Parents Heal & Grow
by Gregory Keck & Regina Kupecky
The world is full of hurt children, and bringing one into your home can quickly derail the easy family life you once knew. Get effective suggestions, wisdom, and advice to parent the hurt child in your life. The best hope for tragedy prevention is knowledge! Updated and revised. Recommended by Dan & Deb Graham, parents of 30+ foster children and three adoptees.
---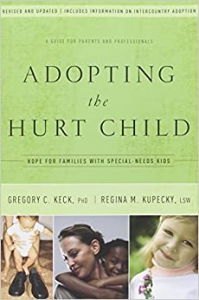 Adopting the Hurt Child: Hope For Families with Special Needs Kids
by Gregory Keck & Regina Kupecky
Adopting the Hurt Child is an excellent resource for those parents who, knowingly or unknowingly, adopted a child with special needs. The authors offer assistance regarding different methods of dealing with the child while maintaining one's own sense of normalcy.
---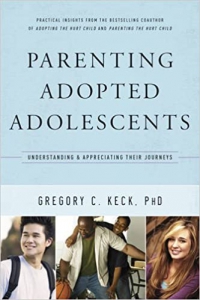 Parenting Adopted Adolescents: Understanding & Appreciating Their Journey
by Gregory Keck
Dr. Gregory C. Keck offers new insights and parenting strategies relative to adolescents, especially adopted adolescents. Parents will find humor and relief as they realize their role in their child's journey in the adoption process.
---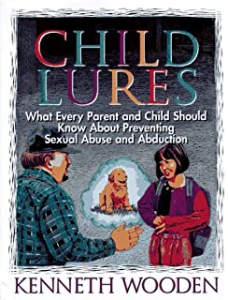 Child Lures
by Kenneth Wooden
What Every Parent and Child Should Know About Preventing Sexual Abuse and Abduction
Children - A book based on his numerous interviews with convicted child molesters, rapists, and murderers in which he clearly outlines scenarios and explains the basic lures and tricks molester use to abuse children. Recommended by Dan Graham
---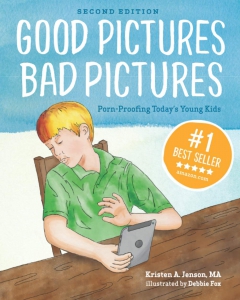 Good Pictures Bad Pictures
by Kristen A Jenson
Want a comfortable way to talk with your kids about pornography? This newly revised edition of the original bestseller from Defend Young Minds makes that daunting discussion easy! Good Pictures Bad Pictures is a read-aloud story about a mom and dad who explain what pornography is, why it's dangerous, and how to reject it. Recommended by Dan Graham. Featuring easy-to-understand science and simple analogies, this internationally-acclaimed book engages young kids to porn-proof their own brains. With Good Pictures Bad Pictures, your child will never be caught off guard by disturbing videos or peer pressure! The 5-point CAN DO Plan™ teaches kids exactly what to do to protect their young minds when they see pornography.
---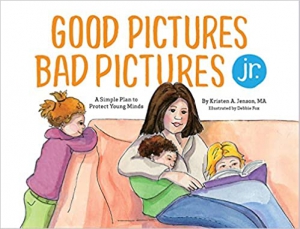 Good Pictures Bad Pictures, Jr.
by Kristen A Jenson
Young children deserve to be armed early against internet dangers. Good Pictures Bad Pictures Jr. makes it easy for parents to protect their young kids ages 3 to 6. Using gentle, age-appropriate messages, children will learn to Turn, Run & Tell when they are accidentally exposed to inappropriate content. Written by best-selling author Kristen A. Jenson of the original Good Pictures Bad Pictures book, the Jr. version is a comfortable, effective way for proactive parents to empower their young kids with their first internal filter! Recommended by Dan Graham.
---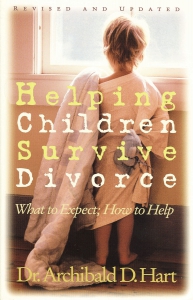 Helping Children Survive Divorce
by Archibald D. Hart
How can children successfully survive the trauma of divorce? In friendly, heart-to-heart language, Archibald Hart offers divorced parents specific ways to help children cope with the psychological and social damage that comes with divorce.