This list of grief and loss resources is provided to you as a courtesy. The intent is to offer useful books that may help in transitioning from the old normal (life the way it was) to the new normal (life the way it is now). They are NOT intended to serve as, or take the place of necessary counseling. It is the sole responsibility of the reader to exercise due diligence in understanding and appropriately applying what is read, no matter the source. The list is not exhaustive. Feel free to check back regularly as we try to update the list regularly.
If you read or discover something about yourself or your situation that creates unanswered questions or concerns, please call us for an appointment at 817.812.3021.
We offer help for today – to create hope for tomorrow!
Photo of Grand Canon taken by Dan Graham, Homestead Counseling Services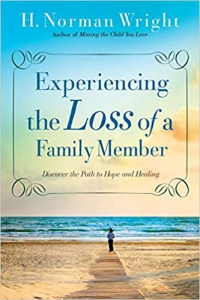 Experiencing the Loss of a Family Member
by H. Norman Wright
Losing a family member is one of life's most difficult experiences, and the weeks and months that follow such a loss can be overwhelming. Experiencing the Loss of a Family Member is a trustworthy companion for your journey through grief. With gentle honesty and wisdom, bestselling author and respected family therapist H. Norman Wright discusses topics, such as:·the world of grief , the loss of a Spouse, the death of a child, loss of a parent or sibling, The a friend, a pet, and More. He will guide you toward true peace and renewed hope.
---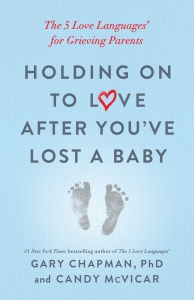 Holding on To Love After You've Lost a Baby
by Gary Chapman & Candy McVicar
Losing a child is among the most tragic experiences one can face. The crushing grief puts immense strain on the marriage, family relationships, and friendships that few can understand. That's why this book was written. In it Candy McVicar, a grieving mom who leads a ministry for grieving parents, and Dr. Gary Chapman, relationship expert and author of The 5 Love Languages®, team up to help couples who are facing the unimaginable.
---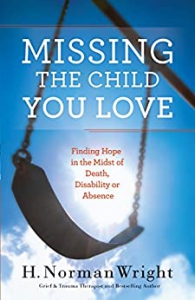 Missing the Child You Love
by H. Norman Wright
One of the most devastating losses a family can experience is the loss of a child. This book discusses how a family can learn to cope with loss of a child due not only to death, but also to a custody battle, addiction (and other choices a child makes), chronic illness, crime (human trafficking, kidnap), and other issues where hopes and dreams disappear. Wright helps readers through the grieving process and assists them in finding God's grace and comfort during this very difficult time of life.