This reference list is provided to you as a courtesy service. The intent is to offer useful books regarding healthy living. They are NOT intended to serve as, or take the place of necessary counseling. It is the sole responsibility of the reader to exercise due diligence in understanding and appropriately applying what is read, no matter the source. The list is not exhaustive. Feel free to check back regularly as we attempt to update the list.
If you read or discover something about yourself or your situation that creates unanswered questions or concerns, please call us for an appointment at 817.812.3021.
We offer help for today – to create hope for tomorrow!
Photo of Blue Bonnet field, Aledo, Texas taken by Dan Graham, Homestead Hope Counseling Services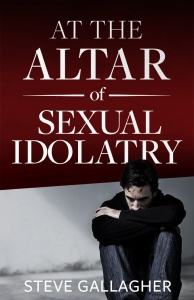 At the Alter of Sexual Idolatry
by Steve Gallagher
Steve Gallagher masterfully exposes the real roots of sexual addiction, clearly marks the path to a victorious life, and conclusively affirms the authority of God's Word through personal testimony. In the most comprehensive treatment of sexual addiction available, Gallagher shows men how to destroy the idol of lust and paves the way for a radical transformation of their heart and life. Client recommended.
---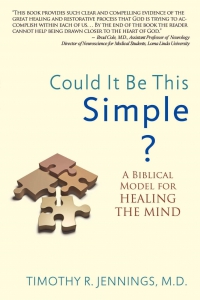 Could It Be This Simple? A Biblical Model for Healing the Mind
by Timothy R. Jennings, MD
In Could It Be This Simple? A Biblical Model for Healing the Mind, you'll learn about God's original ideal for the mind and His beautiful plan to restore His children back into His image. Psychiatrist Timothy R. Jennings also exposes many of Satan's subtle tactics that interfere with God's plan to heal the mind. Armed with the tools provided in this book, you can cooperate better with God to achieve emotional and mental well-being and gain real spiritual victory. Client recommended.
---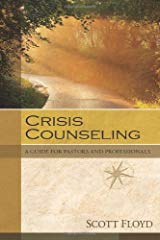 Crisis Counseling: A Guide for Pastors & Professionals
by Scott Floyd
As one of the best resources of its kind, Dr. Floyd helps his readers to understand the nature of crises events, how individuals are impacted, and how to best provide help during and following times of trauma, loss, and grief. There is also is time devoted to assisting the helper avoid burnout and compassion fatigue.
---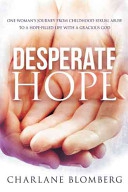 Desperate Hope
by Charlane Blomberg
Desperate Hope is a remarkable story about the power of God's grace in transforming one woman's life.
---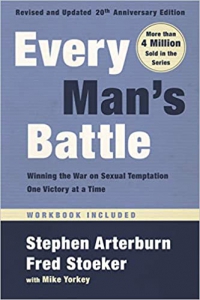 Every Man's Battle
by Stephen Arterburn and Mike Yorkey
The groundbreaking guide to fighting sexual temptation, now revised and updated to help men navigate the realities of technology and other contemporary challenges.

Every Man's Battle offers a practical, biblical plan to help you experience victory and wholeness, as well as a comprehensive workbook for group discussion or personal reflection.
---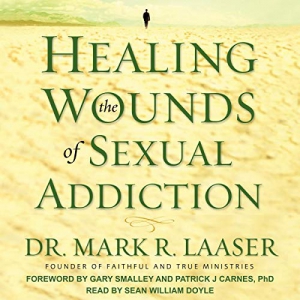 Healing the Wounds of Sexual Addiction
by Mark Laaser
With today's rampant availability of Internet pornography, sexual addiction has become a national epidemic that affects up to 10 percent of Christians. As devastating as any drug habit, it brings heartbreak and despair to those it entangles. But there is help for men and women caught in sexual downward spiral of sex addiction. This book offers a path that leads beyond compulsive thoughts and behaviors to healing and transformation. Sensitive to the shame of sexual addiction without minimizing its sinfulness, Dr. Mark Laaser traces the roots of the problem, discusses its patterns and impact, and maps out a biblical approach to self-control and sexual integrity.
---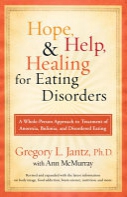 Hope, Help, & Healing for Eating Disorders
by Gregory Jantz
Eating disorders–including anorexia, bulimia, and compulsive overeating–are among the most painful and difficult illnesses a person can face. Sufferers know firsthand the confusion and agony these illnesses can bring. Dr. Jantz provides guidance through these issues to bring peace to the sufferer.
---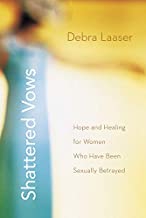 Shattered Vows: Hope and Healing for Women Who Have Been Sexually Betrayed
by Debbie Laaser
Shattered Vows is inspired by Debra Laaser's own journey through betrayal, her extensive work with hundreds of hurting women as a licensed marriage and family therapist, and her healed marriage after her husband's infidelity. In this book, she gives you the emotional tools to develop greater intimacy in your life, spiritual tools to transform your suffering, and meaningful answers to the questions that arise amid the complex fallout of broken vows.
---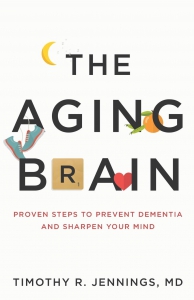 The Aging Brain
By Tim Jennings
While growing older is inevitable, many of the troubles we associate with aging--including dementia, disability, and an increased dependence on others--are not. The choices we make now can help us to maintain our vitality, a sharp mind, and our independence as we age. For anyone hoping to slow the aging process, as well as anyone who acts as a caregiver to someone at risk of or already beginning to suffer from dementia and other age-related diseases, this book offers a hopeful, healthy way forward.
---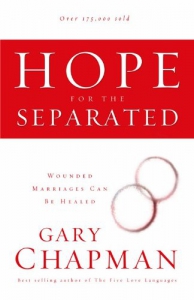 Hope for the Separated
by Gary Chapman
The unfortunate reality is that Christians are separating and divorcing at the same rate as the unbelieving world. But does separation have to mean the end? You may not feel like reconciling. You may not see hope for a reunion. But the biblical ideal for a separated couple is reconciliation. So how do you do it? When doors slam and angry words fly, when things just aren't working out, and even when your spouse has abandoned your trust, there is hope. Hope for the Separated will show you through God's Word that your marriage can be restored. Recognizing that restoration will not happen for everyone, Dr. Chapman also gives insightful advice for those who experience the pain of divorce.