This reference list is provided to you as a courtesy service. The intent is to offer useful books of interest. They are NOT intended to serve as, or take the place of necessary counseling. It is the sole responsibility of the reader to exercise due diligence in understanding and appropriately applying what is read, no matter the source. The list is not exhaustive. Feel free to check back regularly as we attempt to update the list.
If you read or discover something about yourself or your situation that creates unanswered questions or concerns, please call us for an appointment at 817.812.3021.
We offer help for today – to create hope for tomorrow!
Photo of Colorado daytime ¾ moon take by Dan Graham, Homestead Hope Counseling Services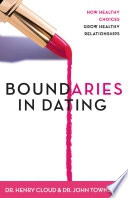 Boundaries in Dating
by Henry Cloud
Boundaries in Dating offers illuminating insights for romance that can help you grow in freedom, honesty, and self-control as you pursue a healthy dating relationship that will lead to a healthy marriage. Recommended by Katie Hopkins and Dan Graham
---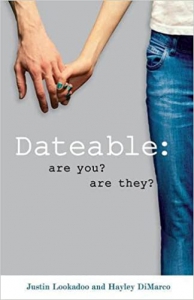 Dateable: Are You? Are They?
by Justin Lookadoo & Hayley DiMarco
Dateable pulls no punches in telling teens the truth about dating while also directing their passion toward a greater purpose in life. With Justin and Hayley "telling it like it is," teens will learn how to be dateable and how to evaluate the dateability of their latest crush. And they'll get some much-needed perspective on sex, his/her communication, clothes, God, etc. It is a 'must read' for young girls and their parents; a real eye opener. Recommended by Katie Hopkins and Dan Graham.
---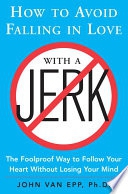 How to Avoid Falling in Love with a Jerk
by John Van Epp
Based on years of research on marital and premarital happiness, How to Avoid Falling in Love with a Jerk (previously published in hardcover as How to Avoid Marrying a Jerk) will help you identify and break destructive dating patterns that have kept you from finding the love you desire. Recommended by Dan Graham and several clients.
---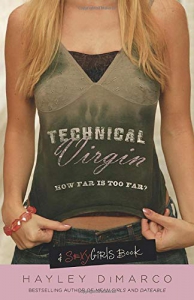 Technical Virgin: How Far is Too Far?
by Hayley DiMarco
Every teenage girl craves male attention. But how does she know when and where to draw the line? What if she's already stepped over that line? And how can she find her way back? Hayley DiMarco takes a look at what purity really is. With her straightforward, in-your-face writing, she shows girls, what they are really saying about themselves through their sexy actions, what happens when purity is reduced to a technicality, what words like abstinence and commitment really mean. Excellent read!
---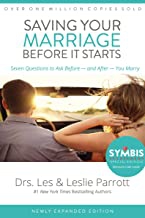 Saving Your Marriage Before it Starts
by Les & Leslie Parrott
Saving Your Marriage Before It Starts (SYMBIS), which has been translated into more than 15 languages, is the most widely used marriage prep tool in the world. Why? Because it will help you uncover the misbeliefs of marriage, learn to effectively communicate with understanding. Discover the secret to resolving conflict. Master the skills of money management. Get your sex life off to a great start. With this updated edition, Les and Leslie unveil the game-changing SYMBIS Assessment. Now you can discover how to leverage your personalities for a love that lasts a lifetime. Homestead Hope Counseling Services offers the SYMBIS assessment. Recommended by Dan Graham.
---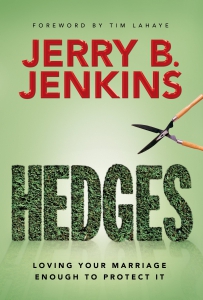 Hedges: Loving Your Marriage Enough to Protect It
By Jerry B. Jenkins
The advice from best-selling author Jerry B. Jenkins is this: plant preventative hedges around your marriage. These hedges are practical ways to avoid compromising situations and giving temptation a foothold in your life. Jenkins's real-life stories of how temptation can slip in undetected and, in a dizzying whirl of deception and betrayal, cause a marriage to crumble are a wake-up call for all married couples. He openly shares insights from his own marriage as well as the hedges he has been using for years. In this newly revised and updated edition with a DVD message from the author and a new study guide for group and personal use, Hedges is more helpful than ever. Recommended by Dan Graham, Director of Clinical Care